How To Chose An Online Dating Site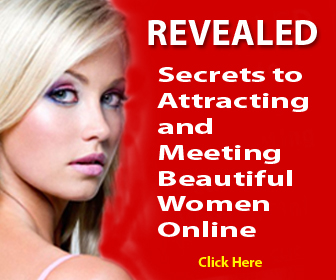 Choosing the right type of online dating site is critical to having a successful online dating experience. But before you start surfing, be sure first that you have thoroughly examined yourself and have determined your main objective in joining an online dating system. Because online dating services usually charge a membership fee, so if you're not careful, or not sure of what you want, you can end up wasting a lot of money.
It is not very hard to find online dating sites especially once you have determined your purpose for joining one. Here are some practical tips on how to do this.
Establish a budget
Determine just how much you are willing to spend on online dating. Different online dating sites offer various membership fees. There are some online dating sites that charge one-time membership fees, while others call for monthly recurring fees that are automatically charged to your credit card.
If it is your first time and you're just in for the experience, it would be best to go for online dating sites with a one-time membership fee. Likewise, for those budget-conscious individual, the one-time membership is also the ideal option.
Ask for recommendations
Ask your friends, colleagues or family members for suggestions on online dating sites they might know about. Ask them if they've tried online dating and if they have any suggestions to offer. There are online dating guides that can also be helpful.
Research online dating sites
Try using the major search engines to get the names of some of the most dating web sites.
Try to base your search on other interests you have as well. There are specialized online dating sites that cater to customized audiences including political affiliations, sexual preferences, race, religion and more.
Often specialized online dating web sites are a much better online dating option since you are more likely to meet someone with your interests.
Know the benefits of joining an online dating service
Narrow down your list of potential online sites by getting the top three sites you are considering. Now compare them to determine the pros and cons of each one. Pay extra attention to the membership fees, and take particular notice of those online dating sites that are offering free versus fee services. Be sure too to check the number of members that a particular dating web site has.
Take a free test run
There are some online dating sites that offer free trials. You can limit your search to these types of sites, so that you could search a site database for potential matches before you pay any membership fees. This will give you an idea on the type of potential mates you are likely to meet if you do sign up with the service.
Always have other options
Never hesitate to sign-up for multiple online dating services or change services midstream, especially if you're not satisfied with the services. Remember your goal for joining an online dating service is to meet new people that have the potential of becoming your date. If an online dating site is not meeting your needs then better to leave than continuing to lose more money.